March is a busy month for the retail industry.
Notably, Shoptalk, the must-attend retail event of the year, wrapped up with more than 8,000 attendees, including leading brands, endless networking opportunities and top-notch tech companies.
This week we also witnessed how a growing number of companies are leveraging technology to improve their offerings, specifically in the beauty space.
Let's take a quick glimpse at this week's top retail tech stories:
Sephora to open 35 US stores in 2019
Ladies planning a trip to the states- mark your calendars.
Sephora announced it will open 35 new locations across the U.S. in 2019, marking five years of significant brick and mortar growth.
The move follows a busy 2018 for the beauty retailer, which hosted its first-ever major 'Sephoria' beauty festival in LA, in addition to teaming up with the Museum of Ice Cream (MOIC) on a makeup collaboration and launching a new omni-channel retail platform in China.
Sephora already has a large footprint in the U.S., with more than 460 stores as well as 660 locations inside J.C. Penney stores. Its latest expansion, however, reflects the increasing strength of the touch-and-feel atmosphere it is known for, while providing high-end products alongside upscale experiences.
Image Source: Rctom.hbs
IL MAKIAGE debuts AI-enabled quiz for foundation-matching
Makeup brand Il Makiage has launched the 'PowerMatch Quiz', which uses machine learning to predict costumers' perfect shade- without even having to look at their face.
The quiz works via an algorithm based on over 700 skin tones, as well as hundreds of thousands of other data points that have been combined by the company's data science, R&D and engineering teams. After completing the quiz, the user receives a matched foundation result from an extensive range of 50 shades out of the brand's own Woke Up Like This line.  
The company's new tool taps on two hot topics in the industry these days- personalized beauty approach and inclusive product ranges. As the beauty industry is becoming more inclusive, it also faces a new e-commerce challenge: more shades increase the risk of a mismatch.
IL MAKIAGE's quiz provides a major solution to this problem, while offering women who struggle with finding the perfect shade a smart, easy solution.
Image Source: Shape Magazine
Burberry will stop using plastic by 2025
The luxury fashion label and retailer Burberry plans to ensure all plastic packaging it uses can be recyclable, compostable or reusable by 2025, according to a new report by the Ellen MacArthur Foundation.
The report shines a spotlight on 150 major companies tackling the issue of plastic waste, including household giants such as L'Oréal and Walmart.
In October 2018, the luxury label joined companies like Stella McCartney and H&M in signing the New Plastics Economy Global Commitment, which aims to reduce global fashion waste.
The news comes after Burberry was in the center of major controversy, amid reports that it burned unsold fashion and beauty products worth approximately $37 million in order to protect itself from counterfeiting.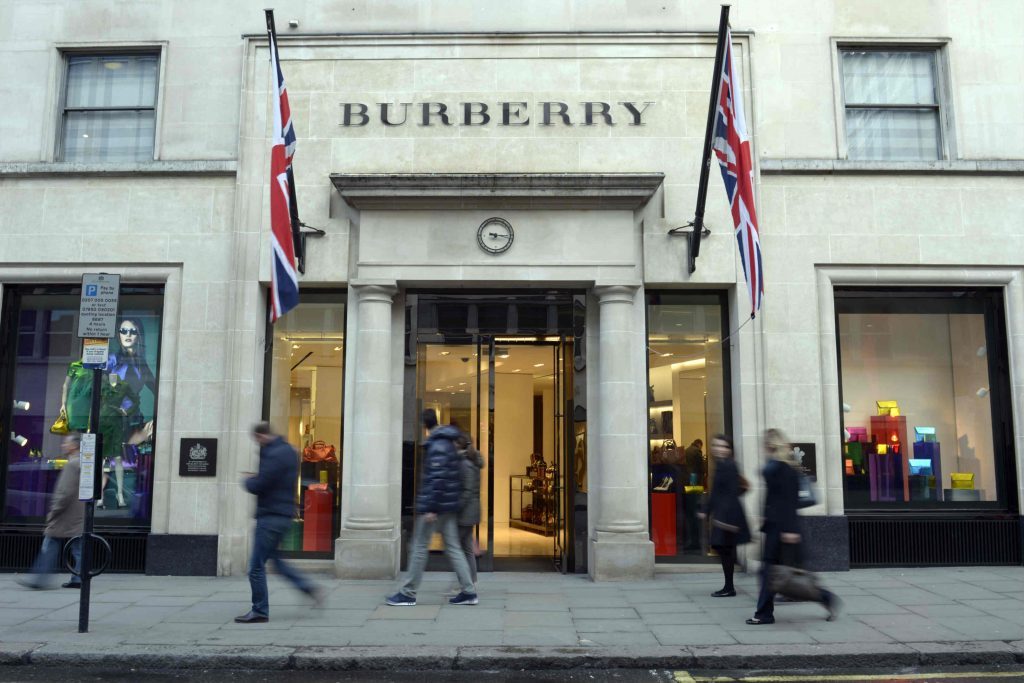 Image Source: retailgazette
ShopTalk 2019- the show of the year
Shoptalk, the largest retail and e-commerce show of the year, ended earlier this month; For those who missed it- check out Yael Kochman's post to learn about the key takeaways the whole industry is talking about.
On a personal level, it was great to see from up far the unique footprint of Israeli technology at ShopTalk, with more than 40 Israeli startups at the event and the release of a first of its kind report on the Israeli retail tech ecosystem by Re:Tech Innovation Hub and Viola Ventures.
The report, which was launched at the Israeli tech Pavilion, reflects the growing role of Israeli startups in the transforming retail tech space and will be available for download in the coming weeks.
Image Source: Forbes
Final Thoughts
Sephora is doing it again.
The company, that has stood at the forefront of experiential retail for some time now, is continuing to reinvent the beauty shopping journey by providing a fresh experience for its customers.
While other retailers are closing, Sephora is expanding. Its upcoming 35 stores are going to be heavy on tech,  and will enable customers to tap into a full suite of digital tools: from Moisture Meter, that accurately measures the amount of moisture in the skin, all the way to Fragrance IQ, which allows shoppers to identify which scents best suit their preferences.
What makes this tech work, however, is the human touch.
It is the balance between store associates and digitally-enabled experiences that makes Sephora's stores so attractive, especially for the millennial shoppers, who are constantly seeking experiences where ever they shop.

 Featured image source: LVMH
Inbal is the community and hub manager of the Re:Tech hub, a co-working space for retail and e-commerce startups based in the heart of Tel Aviv. The Hub offers its members industry focused events, access to global partners and various opportunities in the global and local retail tech ecosystem.

If you are in retail and would like to learn what new technologies can help push your business forward, get in touch.
Latest posts by Inbal Perlman (see all)